Children's Books Listed By State

Ready to read? Visit the menu links to find lists of children's books by state. All chosen for their strong settings.
Why read books with strong settings?
The setting in the book is where the story takes place. Knowing the physical location of the action helps set the tone of the book. A strong setting also allows the reader to visit a new place without having to leave his or her chair.
Reading children's books with distinct sense of setting may be useful in many ways.
1. If you are an educator, you may use these books to reinforce lessons, for example country or state units.
2. If you are planning a trip, use them to help your children get a sense of the culture and look of an area in advance. Reading about the area will likely give the travel experience more depth. Or, you may want to pick up some of these books if you've gone on a trip and want to help your children remember details and/or investigate the area further.
3. These lists could be useful for reading groups or book clubs who want to read their way through a particular region or each of the 50 United States.
4. Reading books about your home state, province, or country can generate local pride and knowledge.
5. If you are a writer or studying language arts, you might want to investigate how other writers have handled settings.
Are you the type of person who skips over the descriptions of settings when you read? You won't want to do that with these books. When the setting is well-developed, it is like one of the characters.
Like the website? Then please pin it!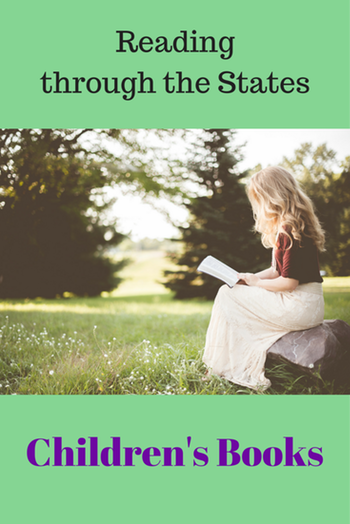 Book cover links to Amazon are provided to allow for easy access to more information about the book, including the ISBN and reviews. Disclosure: I am an Amazon affiliate. If you go to Amazon by clicking the book cover and make a purchase, I will receive a small commission at no extra cost to you. Proceeds will be used to help defray the costs of developing and maintaining this website.